Welcome to
Don Bosco School Muniguda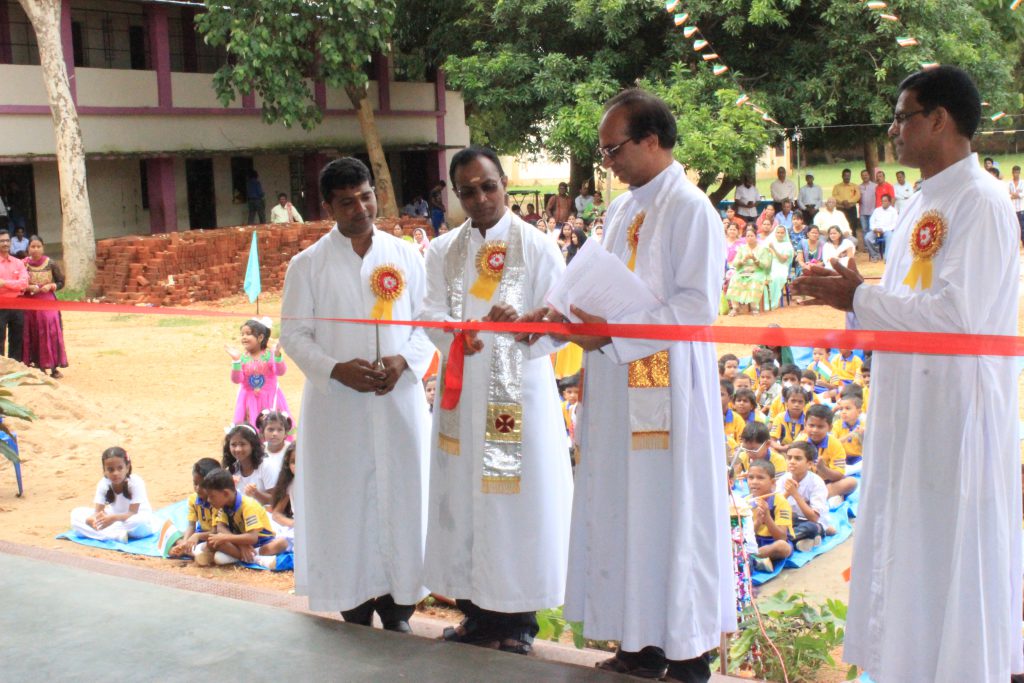 Don Bosco School, Muniguda is managed by the Salesians of Don Bosco Society, which is a worldwide charitable Catholic organization founded by Don Bosco. It has its headquarters in Rome, Italy. Today, the Salesian Society has over 2,000members working in 130 countries.The main mission of the Salesians is the education of the poor and needy youth. This is carried out through a vast network of schools, colleges, orphanages, formal & non-formal technical centres, youth centres, homes for the abandoned children, etc.
St. Theresa's Church, Muniguda was handed over to the Salesian Province of Hyderabad (Telangana, Andhra Pradesh & Odissa) on 1st February 2010. Though the Salesians came here primarily to set up a technical school for the skill training of youth, perceiving the need and the persistent request of many well wishers of Muniguda, Don Bosco School came into existence. Read More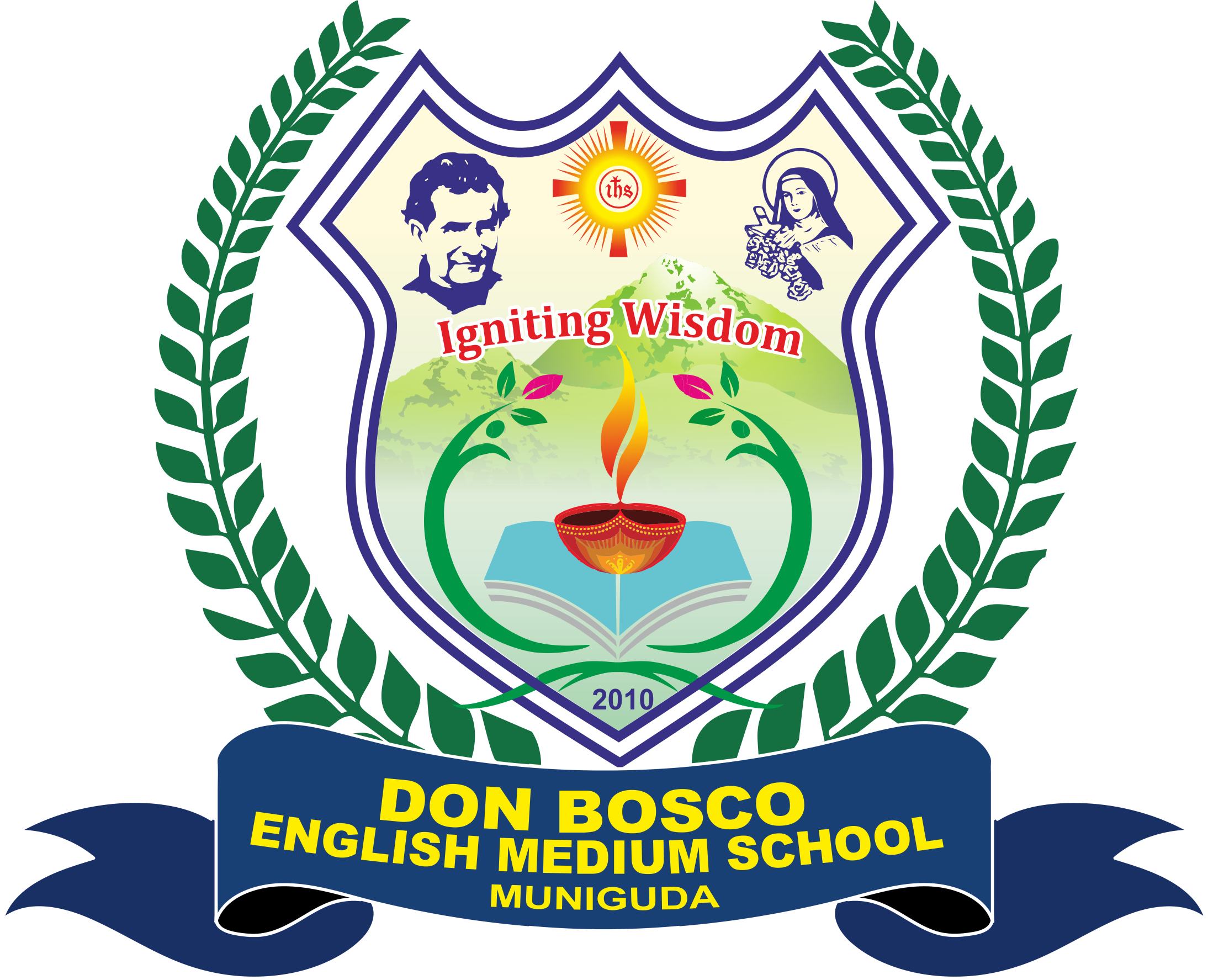 EXPLANATION OF THE EMBLEM OF THE SCHOOL
The emblem of Don Bosco English Medium School-CISCE, Muniguda embodies in itself the core principles and philosophy which guide all our interventions in the field of education at Muniguda, since 2010. The two olive branches, enveloping the shield of virtue, stand for peace. Together, the shield and olive branches, stand for balancing firmness and gentleness in the endeavour of education according to the values of Don Bosco. The images of Don Bosco and St Theresa of child Jesus, and more importantly the symbol of Jesus in the Eucharist, remind us of our heavenly patrons and whose exemplary lives we draw inspiration from. The open book with the lit lamp is what we aspire towards - a society being led by education into a brighter future, especially in Muniguda which is represented by the hills in the background. Bringing all these together is the phrase 'Igniting wisdom' which seeks to make education a virtue, through an ongoing process of learning, being open to values and being kind to the all.